As an author myself, I know there are a lot of complex decisions to make when it comes to publishing your work. It is difficult to understand all the different rules and regulations, such as copyright and publishing rights.
When you self-publish a book on Amazon, you keep the copyright to your book. However, you grant Amazon certain publishing rights to your work.
I want to clear up confusion around the different rights involved in publishing and help you understand what you need to know as an author.
In this article, I'll explore:
What is the difference between publishing rights and copyright?
Who owns the rights to a self-published book?
Do authors get royalties from Amazon?
Does Amazon automatically copyright your book?
Can you self-publish on multiple sites?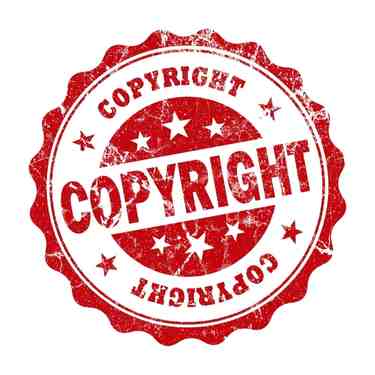 Legal Disclaimer: This article is for informational purposes only. It is not legal advice and should not be used as such. For legal advice specific to your situation, please consult a lawyer.
What Is The Difference Between Publishing Rights And Copyright?
Copyright is legal protection to reproduce, distribute, perform, display, and create derivative works based on your book. You can grant publishing rights to a publisher in return for a percentage of the profit (royalties).
As the creator, you automatically have the copyright to your work. You can choose to register the copyright with the U.S. Copyright Office, but you don't have to in order to be protected. When you self-publish online, make sure you put a copyright notice on your book.
If you are still worried about copyright and want to know more about registering a copyright, you can check out my article on the subject here.
When you publish your work, either with a big five publisher such as Harper Collins or with a digital publisher such as Amazon KDP, you grant that publisher very specific rights to publish your work in a certain format (i.e. audio or paperback) and in a certain region, say Europe or the world.
You will have a legal contract with your publisher which you will sign, either by ticking a box on Amazon or by signing a physical document which you must return to the publisher. It is a legal obligation that both the author and the publisher keep to the terms of the contract, so you must ensure you read the contract carefully and know exactly what type of rights you are granting, and for how long.
What are publishing rights?
Publishing rights are the legal rights that you, as the author or creator of a work, grant to a publisher to reproduce and distribute your work for sale.
This allows a publisher to create ebooks, paperbacks, hardbacks and audiobooks and sell them online and in physical stores either in your country or all over the world, depending on which rights you have granted.
Some publishers will pay for the creation, distribution, and usually, the launch marketing of your book, while taking a percentage of the profit (i.e. after the costs have been paid for through sales).
While other publishers, such as Amazon KDP, will host the book in their online store but won't invest in the book's creation or launch.
What are exclusive publishing rights?
Exclusive publishing rights mean you grant the right to reproduce and distribute your work to only one publisher at a time.
However, you can grant exclusive rights for one type of publishing. So, for example, I have granted exclusive rights to produce an audiobook to an audiobook publisher, while granting exclusive rights to Amazon KDP to publish and distribute the ebook version of the same book.
At the same time, the physical book maintains non-exclusive rights and is available from distributors across the world.
This is because the contracts for all these different versions of the same book are valid only for the relevant publishing method.
What are non-exclusive publishing rights?
Non-exclusive publishing rights mean you are granting a publisher the right to publish and distribute your work, on the understanding that you will offer those same rights to other publishers.
As mentioned above, the physical version of one of my novels has non-exclusive publishing rights. This means that I can publish the physical version (i.e. the paperback) with several publishers at once, and with different retailers and distributors while keeping the ebook version exclusive to Amazon KDP.
Non-exclusive rights give you, as an author, the opportunity to publish in multiple places, which means more readers will be able to find and purchase your book. However, non-exclusive contracts often have less attractive terms attached. So you could make less money overall.
Who Owns The Rights To A Self-Published Book?
The author always owns the copyright to their work, even when they self-publish. As the author, you can grant certain publishing rights to publishers to distribute your work in different formats, such as audio or digital.
If you choose to become an independent publisher, you can sell digital, audio, and physical copies of your book through your own website and keep all your digital and print rights. However, it may be more difficult to find an audience for your work without a major retail outlet, and you will be responsible for the upfront costs, such as hiring a narrator for your audiobook.
Does Amazon Automatically Copyright Your Book?
As an author, you automatically own the copyright to your work. Amazon does not copyright the work for you, you are responsible for adding a copyright notice to the book.
By publishing on Amazon, you create a timestamp that you published the work before a certain date, and they can use this in some cases to show you produced a work first, in the rare case of someone stealing your book for resale.
If you want to know more about how to copyright your work, I have written an article on the subject which you can read here.
Do Authors Get Royalties From Amazon?
Amazon pays authors royalties for any digital, audio, or print books published through Kindle Direct Publishing and Audible. The royalties depend on the printing costs and the price of the book.
For eBooks priced between $0.99-$200.00, KDP offers 35%, and for eBooks priced between $2.99-$9.99, you can opt into a royalty of 70%. Paperback books offer a fixed royalty rate of 60% after printing costs.
Royalties on Audible ACX depend on whether the contract is for exclusive publishing rights, which grants a 40% royalty, or non-exclusive, which offers only a 25% royalty after distribution costs.
Although these royalties are paid on a monthly basis, you must wait for 60 days after the accounting period. So if you sell a book on January 1st, you will not see the money until after April.
Can You Self-Publish On Multiple Sites?
As a self-published author, you can publish your book on as many sites as you would like as long as you make sure you sign a 'non-exclusive' contract with each publisher. Once you agree to exclusive rights, you must only publish with that publisher.
If you publish with Amazon KDP, you can enrol your digital book in Kindle Unlimited. To do so, you must grant Amazon KDP exclusive publishing rights to your digital book for three months.
However, you can still publish your paperback and audiobook on other sites as long as you haven't granted exclusive rights to any one publisher, and once the three-month enrollment with Kindle Unlimited ends, you can choose to take your book out of the contract and publish elsewhere.
As the author, you have control over who you grant the rights to publish your work. Make sure you read your contracts carefully and adhere to any rules the publisher sets out while you are still contracted to them.
In Summary
Publishing rights and copyright can be a complicated and daunting process. It took me a while to get my head around everything.
But as soon as you realise you always retain the copyright, and as the author, you are in control of who you grant rights to, and for how long, this can take some of the stress out of the process.
Remember that you can grant rights to three different types of books; ebook, paperback, and audio. These rights can be exclusive or non-exclusive, and they can be worldwide or region specific.
Be sure to read your contract carefully so that you know exactly what rights you are granting before you hit publish!
Good luck, and happy publishing!